ANALOGUE LOGGER (125J)
Designed to measure up to 4 analogue inputs along with the ability to be configured to read from a potentiometer or leak detection with optional leak detection cable or sensor pad.
Four analogue inputs

Selectable either as 0 – 1V, 0 – 5V, 0 – 10V, or 4 – 20mA full range via programmable-gain inputs

Battery powered

Wireless

Available as a 'data as a service' offering

Configurable measure and transmit interval

Configurable transmit interval for each mode (standard, warning and alarm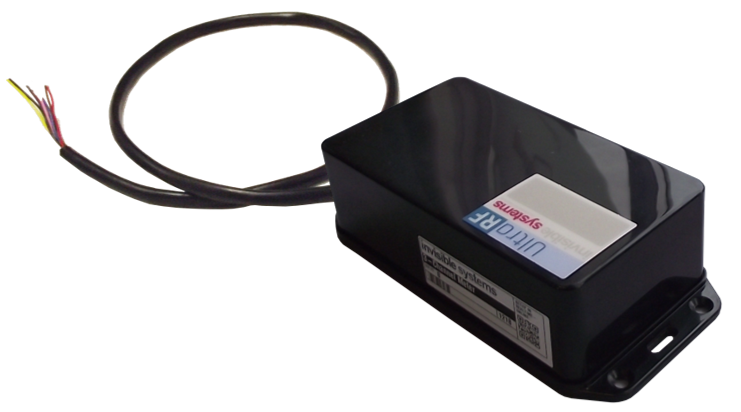 LONG BATTERY LIFE
Our sensors have been designed to have a battery life of up to 10 years, so you don't have to worry about changing them frequently.

LOWER COSTS
Choosing wireless sensors and a cloud platform enables you to reduce your installation and maintenance costs.

SIMPLE SET-UP
Our sensors are easy to set up and do not require integration with your existing IT infrastructure.

PERSONALISED DASHBOARDS
Our online monitoring software, Realtime Online is set-up to meet the specific needs of your organisation.

A PROVEN PARTNER
At Invisible Systems, we've worked in IoT for over 17 years. Our solutions have a proven track record in supporting businesses.

PROACTIVE ALARM SYSTEM
Pro-active alerts ensure that your team can prevent any critical breaches.
CONFIGURABLE THRESHOLDS
Configurable high/low thresholds allow different transmit intervals when thresholds are crossed providing advanced edge intelligence to the network, and enable alarms to be generated by Realtime-Online™.
D
ata from every sensor in your network is reported back through Invisible Systems Big Data architecture either to our Monitoring and Analytics platform Realtime-Online™, or to a partner cloud platform via our API, ensuring that your data is visible, actionable and valuable to your organisation.
D
ata NB-IoT is a standards-based narrowband Low Power Wide Area (LPWA) technology developed to to enable a wide range of new IoT devices and services. NB-IoT devices connect directly to the cellular mobile network via a low-cost SIM card. NB-IoT significantly improves the power consumption of user devices, system capacity and spectrum efficiency.
COMMS

Band: 1, 3, 5, 8, 20, 28

Expected range (line of sight): Up to 10km

Power: 23dBm ± 2dB

APPROVALS

CE, other regions available on request

ENVIRONMENTAL

Dimensions (mm): 144x65x40

Enclosure colour: Black

Enclosure plastic type: ABS

Operating Temp Range: -20°C to +60°C

Operating Humidity Range 30% RH to 90% RH

Battery: 1 x C-cell (8500 mAh)

Batteries type: Lithium Thionyl Chloride (Non rechargeable)

Expected battery life, 6 hour Tx interval: Up to 10 years

Operating lifetime: Up to 10 years

Power type: Battery 3.6VDC

GENERAL

Measurement interval range: 10 secs - 60 mins

Tx interval range (multiple of measure intervals): 1 min - 6 hours

ANALOGUE

Inputs: 4 (in 2 pairs)

Measurement ranges: 0-1V, 0-5V, 0-10V, or 4 - 20mA